---
2021
Annual Regatta and Christmas Breakup for volunteer – December 2021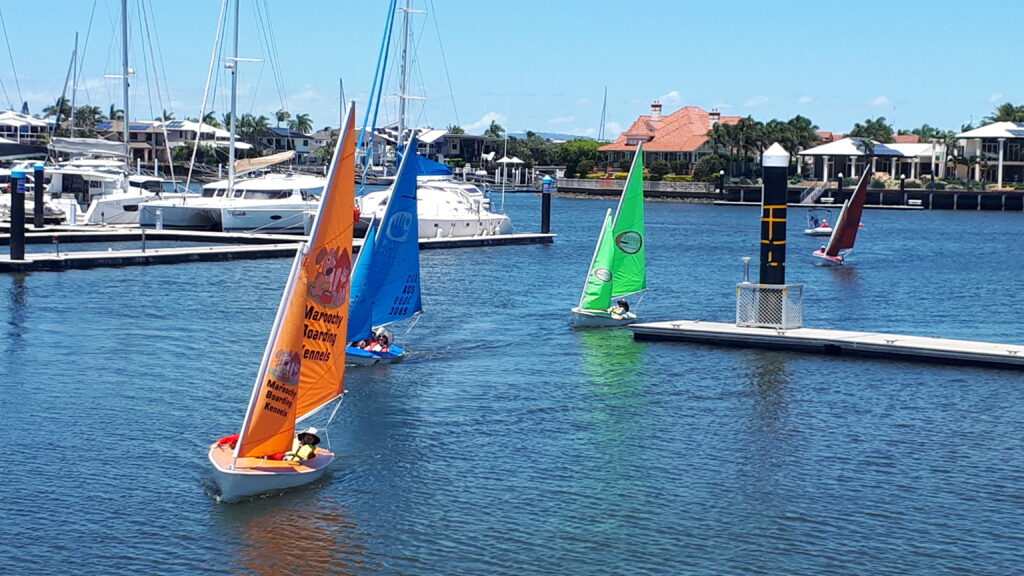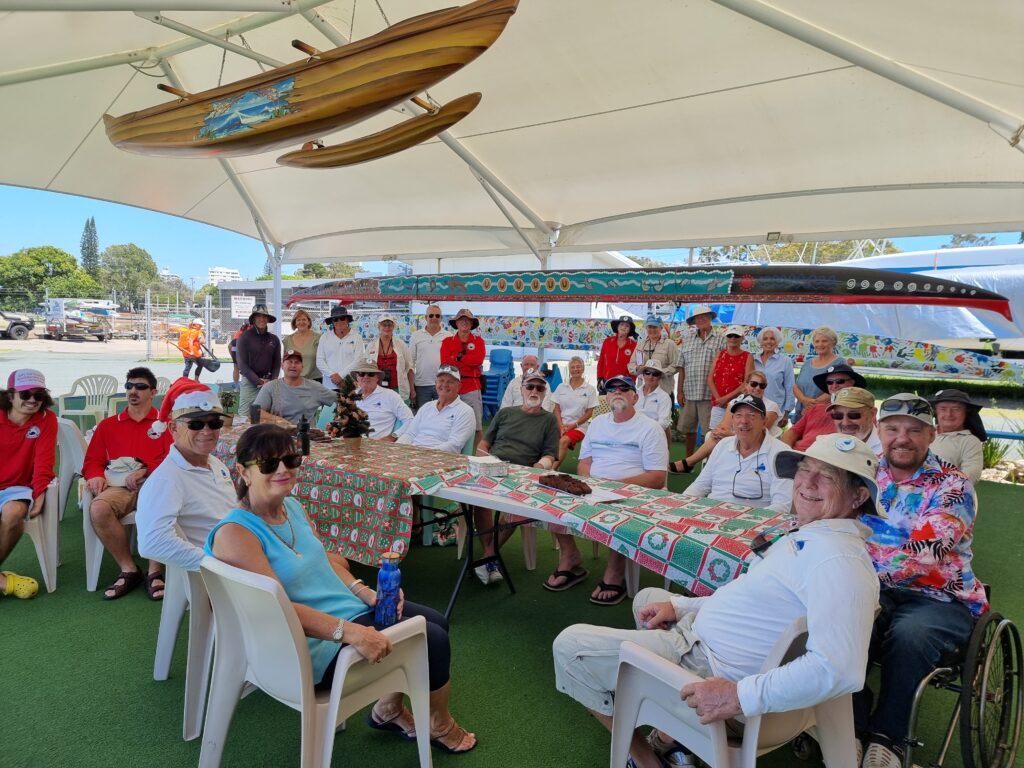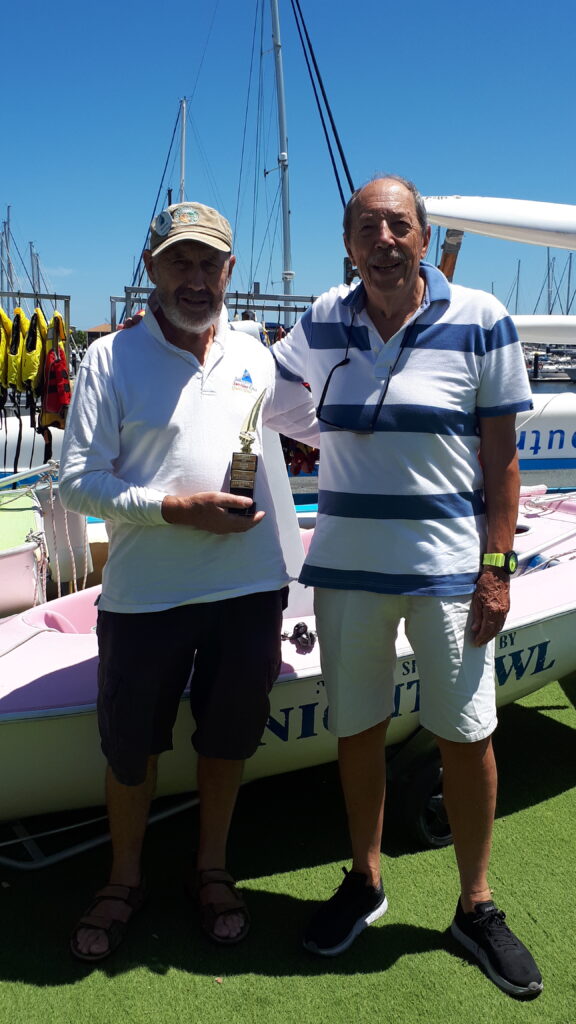 Volunteers gathered for end-of-year celebrations including the annual regatta. Thanks to everyone for their hard work throughout the year
Annual General Meeting – June 2021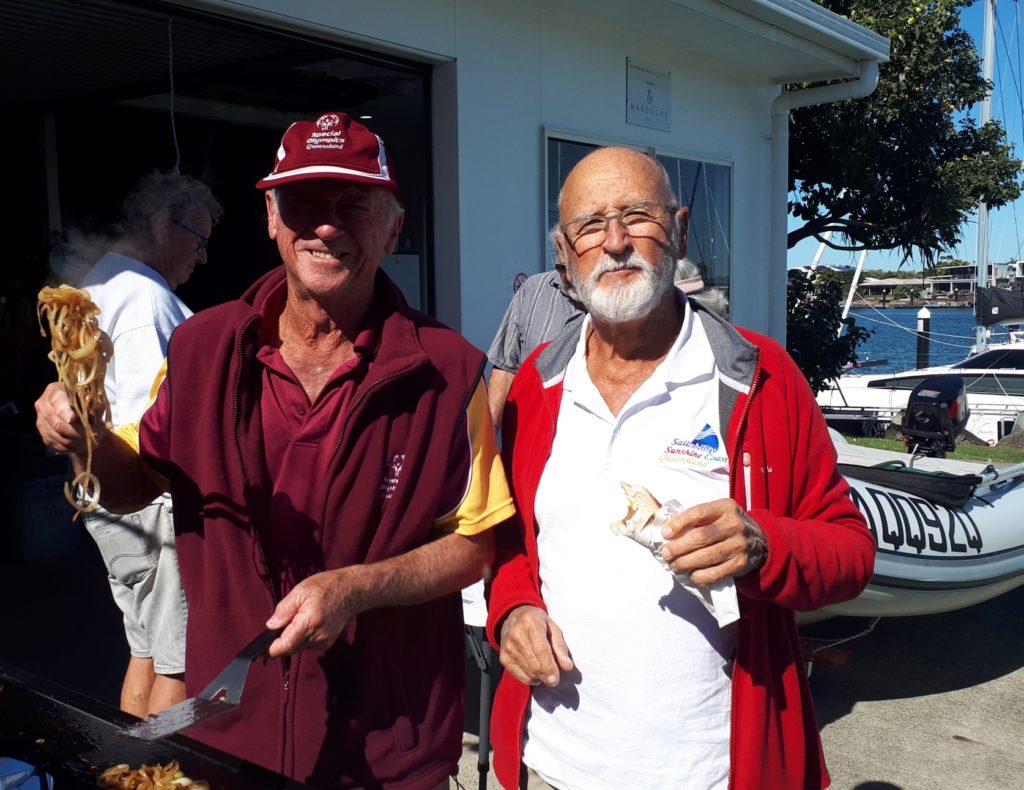 After 3 years as Club president, Ralph Knight, stepped down at our June AGM. The first duty of our new president, Alan Winter, was to prove his barbecuing skills. He passed. Alan was also awarded Life Membership of the club in recognition of his tireless work with our Special Olympics squad.
2020
Christmas Regatta for Volunteers – December 2020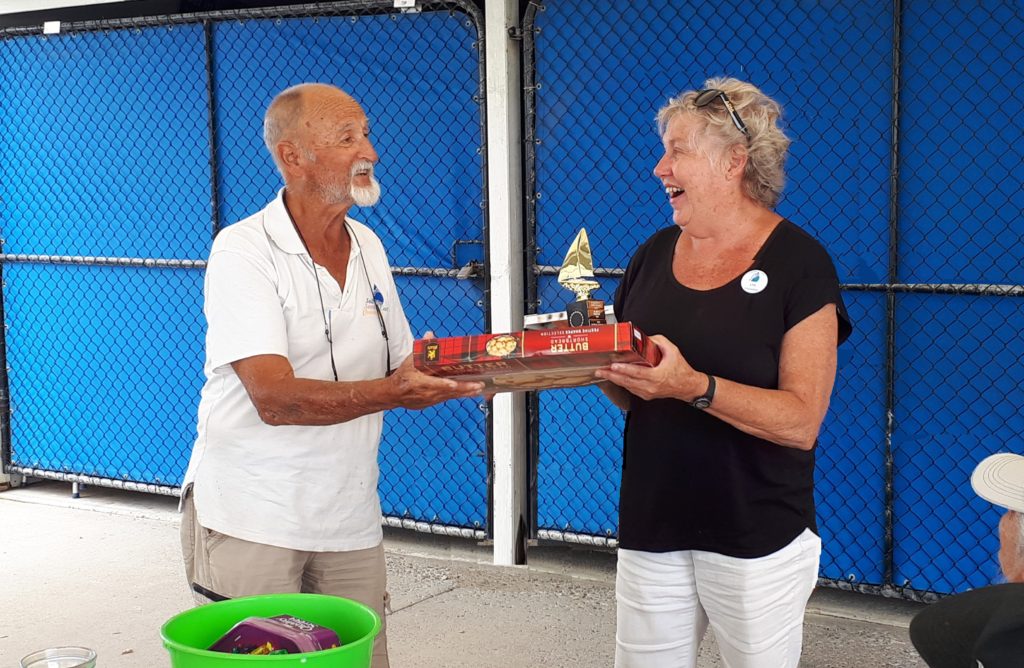 We finished the year with a fiercely competitive Regatta and delicious BBQ for volunteers and partners. It was a fun day on the water with only a little skulduggery. Congratulations to Lyn Swann on her BIG WIN. Club President Ralph Knight presented Lyn with her gift and the highly-prized trophy.
New Sails from Mooloolaba Marina – July 2020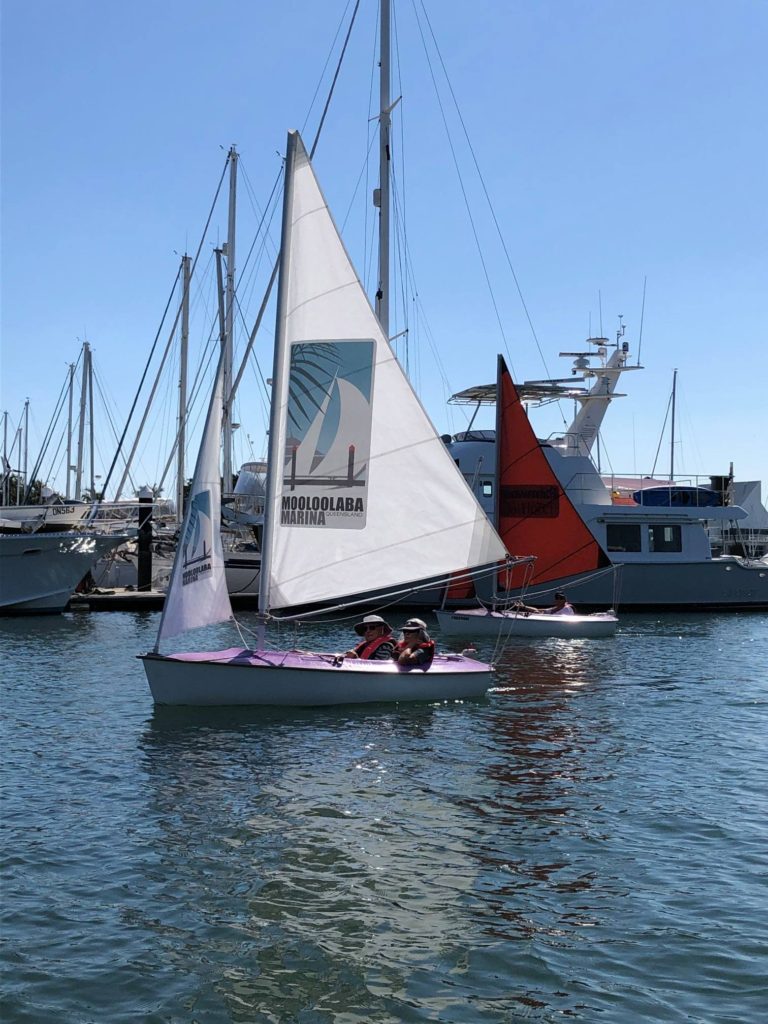 Thanks to Mooloolaba Marina Sunshine Coast for the donation of a new set of sails for our Hansa 303W dinghies.
2019
Race Training at Double Bay – October 2019
A Race Training day was held at Double Bay, Kawana Island, in gusty conditions. Thanks to Graeme Hattrick from Maroochy Sailing Club who donated a large number of shirts to the participants. The Maroochy Sailing Club are also assisting with discounted memberships for those disabled sailors who want to take part in yacht club events.
Shed Renovations – August 2019
Our volunteers have a wealth of experience in other fields. In this case we are grateful for Vaughan Bartlett's building background so he could manage volunteers working on the extension to the shed. We'll end up with a relocated and improved kitchen and more storage area for boats
Grill'd Donation – March 2019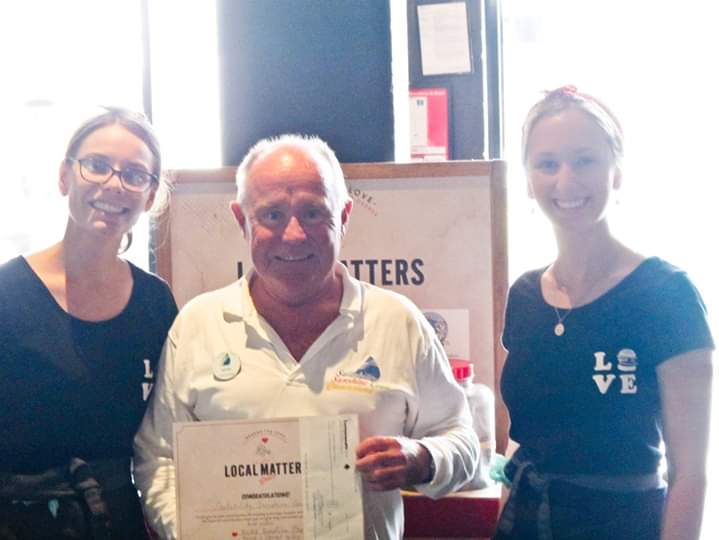 Thanks to Cheryl & David Giles of Grill'd Maroochydore for their generous donation via the "Local Matters" fundraising initiative
SSCQ's Mark Dowsett gratefully receives a donation from Grill'd Sunshine Plaza.
Committee members present Grill'd with a Certificate of Appreciation – before enjoying some delicious complimentary refreshments
New Boat – February 2019
Maroochydore Masonic Lodge and Hand Heart Pocket the Charity of Freemasons Queensland recently got together to donate a new access dinghy to Sailability Sunshine Coast
SSCQ President, Ralph Knight, accepts a cheque for $14,000 from Maroochydore Masonic Lodge representative Jarrod Brake.
Mason Grand Master Alan Townson, Patron Fiona Simpson and SSCQ resident Ralph Knight christen "Sailability Navy"
Sailability Navy. Unfortunately gusty conditions meant that the boat was not in the water on the day.
Anthony is keen to try it out
2018
Final Practice Day – April 2018
On Tuesday we had a our last practice day for the Sailability Sunshine Coast, Queensland, Australia members who are off to Adelaide next week to compete in the Special Olympics National Titles.
Pictured (L-R) Alan Winter (Coach), Anthony Boyd, Damien Hallam, and Shain Reeve.
Our thanks to a number of companies that have supported them financially, specifically IGA Community Chest via IGA Marketplace Wises Rd, Nabis Dredging, AJ Steel and KERICK Pty Ltd.
2016
Queensland Regional Achievement & Community Awards – October 2016
SSCQ was a finalist the Australia Pacific LNG Regional Service Award, part of the 2016 Queensland Regional Achievement and Community Awards. We are extremely proud of this achievement. We were represented onstage at Royal on the Park in Brisbane by Alan Winter (right)
Sailability Concert – June 2016
The Sunshine Coast Concert Band accompanied by Alan WInter, Tanya-Maree McFadyen-Bandera and Fiona Simpson MP.
2015
Marooochy RSL Donation – December 2015
Thanks to Maroochy RSL for their amazing donation of $10,000. Pictured are 8 of our volunteers and Clare Paton, CEO and Abbie Ackerman of the RSL. Photo courtesy of Nick Knight, also of Maroochy RSL.
The New Pontoon – March 2015
Our new pontoon was possible through funding of $75000 from the Jupiters Casino Community Benefit Fund and the State government. Thanks to The Jetty Specialist for their work on the installation.
Our New Patron Fiona Simpson – March 2015
Upon accepting our invitation to become our Patron, Fiona Simpson, MP, enjoyed a sample of our services.
2013
Sailability in the Bush CQ – April 19 2013
SSCQ welcomed Don Morris President of Queensland's latest Incorporated Club, Sailability in the Bush CQ, a group based out of Biloela. Sailing mainly on Lake Callide 10ks east of Biloela, SIBCQ with it's strong group volunteers will start sailing on a regular basis early in May.
2012
Sausage Sizzle – August 2012
A few hard working members took full advantage of an excellent opportunity to raise funds and community awareness of the SSC effort. Generous donations and the sale of sausages and drinks at a chattels auction held by ELITE lifestyle properties provided $1900.00 for our cause. The support of Mark Unkel and the staff of ELITE lifestyle properties is greatly appreciated.