COVID UPDATE – NOVEMBER 2021
The following protocols are in place:
Temperatures of volunteers, clients and carers will be taken on arrival
Only pre-booked clients will be allowed to sail (as was previously required)
Volunteers, clients and carers attending the site must register via the Qld Health QR code app
Mask-wearing is currently non-mandatory but encouraged for those who feel safer wearing one.
Equipment will be appropriately sanitized between clients
To attend sailing, clients and carers must accept these conditions
Please continue to check Facebook or this Webpage for updates. Limited sailing sessions are available. Please click the "Book a Sail" link on the Main menu.
News – November 2021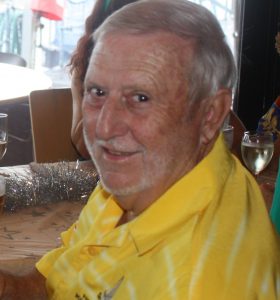 ______________________________
Since our establishment in 1998, Sailability Sunshine Coast has been providing a safe and fun environment where people with disabilities are accepted and encouraged to participate in the sport of sailing.
We sail on the Mooloolah River most Tuesday and Friday mornings from an area adjacent to the Mooloolaba Marina.
Sailability Sunshine Coast
Proudly supported by the Sunshine Coast Council's grant program
We are pleased to announce the success of our "Covid Recovery" application and the receipt of a grant of $1044 from the Sunshine Coast Council through the COVID-19 Community Response Grants program.
With these funds we were able to purchase 2 contactless thermometers, which will used when we resume sailing activities, as well as a GoPro video camera. We look forward to sharing some exciting footage.

Sailing Venue: 33-45 Parkyn Parade, Mooloolaba, Queensland.
Please click here to contact Sailability Sunshine Coast.
Check our facebook page for up-to-date information.
If you would like to make a financial contribution to our program, please click here.